Gathering Goods for Guyana
GloryShines Foundation Inc. is hosting a fundraiser for a Red Cross Convalescent Home (RCCH) located in D'Urban Blackland Georgetown Guyana! From August to November 2023, we will be collecting clothing, toys, books and canned goods. All donations will be personally delivered to the orphanage this Christmas of 2023 and this experience will even be professionally documented by a videgrapher! We can't wait for you all to witness the blessings of your donations!
We thank you all so much!
100 Bibles, Plates and Prayers will be given out for FREE to the COMMUNITY!
Great Bibles
Great Food
Sincere Prayers over your Life and Circumstances.
This event will be held outside Downtown Binghamton, stay tuned for updates on our Events and Activities page!
We are holding a Glory Meals on Wheels service in the month of October, 2023 for families placed in hotels due to the lack of shelters and the ongoing affordable housing crisis in Broome County. 
We appreciate your support and every penny counts!
Details regarding this upcoming event will be released soon! Please stay tunned to this Events and Fundraisers page for more!
GloryShines Foundation Inc. Sponsored lunch for the entire NoMa Community Center during the 607 Black Catering Week, located in Binghamton NY. So many deserving residents in the community were able to have a wonder lunch with dessert. Thank you to the NoMa Community Center facilitators, Nate Hotchkiss and Brandy Brown for allowing us to serve.
Thank you to Sulaiminah Burns, curator and founder of Support Black Business 607 and its Catering Week. Sulaiminah was also the hired chef that catered the amazing lunch for the NoMa Community Center!
Support Black Business 607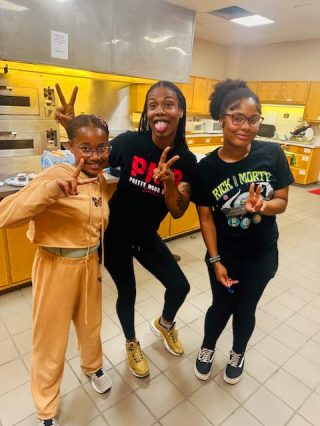 GloryShines Foundation Inc. event sponsored by GloryShines LLC on 04/07/2023. Many Glory Care bags, Glory Meals, and Glory Gift Bags were given to the entire Mental Health Association Residential House, Residents of the YMCA, Residents of the Volunteers of America (VOA) and many in the streets of Broome County suffering from homelessness and or mental-health.
Catered by Qahhara Griffin, Que for Food Prep
Have any questions? We are always open to talk about your business, new projects, creative opportunities and how we can help you.