Local Testimonies of Strength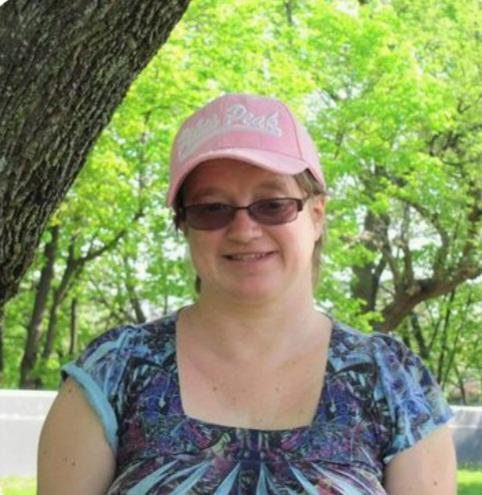 In the first six months of my life, I had several surgeries that significantly changed my development. These surgeries included eye, ear and heart surgery, as well as having braces in my mouth.  As a child, I took all of this in stride, not realizing it was not a normal part of growing up. It was not until I was in high school that I realized the significance all the surgeries would have on my life. Each surgery was to correct one of the many birth defects I had. I now see it was a blessing to have had all these surgeries. Its better I have these surgeries now instead of being older. Although I had many surgeries, I still struggle with my birth defects; I have become much more sensitive to other people's defects. It is one reason I love helping others whenever I can. 
In the middle of my senior year of high school I got hearing aids. When the doctor suggested hearing aids earlier that year I said, "No Way!" because I thought it was embarrassing and that everyone would be able to see them. At the time I had long hair and always hid my hearing aids. Now I am very happy to have them. I do not care who sees them, because anyone who is a true friend will not judge me over them. I never realized what a huge difference hearing aids would make in my life. Before I got the hearing aids, I thought I could hear fine, but then again, I never knew what I was missing. Currently, if one of them is not working, or a batter runs out I strain to hear what most people can hear normally. I recently applied for free hearing aids through an agency called ACCESS-VR, I was approved, and am currently waiting for the hearing aids that have been ordered.
In high school, I never felt I had the grades to graduate and do well in college. I struggled, especially in math and science. I struggled with self-esteem as well since I felt a lot of my "friends" weren't true friends. Due to peer pressure, I thought there was something wrong with me because I never had a boyfriend. When I graduated high school, I got an award for being the most improved. This proved to me that even though it seemed like I was barely getting through, I was really getting somewhere in life! I will never give up.
I went to college at Mansfield University for a bachelor's in social work. Getting accepted into college made a huge impact on my life. I was in the Phi Alpha honor society, which is the social work honor society. This is something I never believed I would be able to do when I was in high school. College completely changed my view of myself and the world around me. The wonderful friends I had there significantly reduced my lifelong battle with self-esteem. My college friends made me realize I can be loved for who I am, and that God has a reason for making every single person the way they are. At Mansfield I learned that people should never be judged by their looks. Rather, what matters is the person they are on the inside.
The "Creation Festival" was an annual event typically held in Mount Union, PA where 6,000 or so Christians would come together and worship the Lord through well-known Christian bands such as Michael W. Smith, Audio Adrenaline, and the Newsboys. There was an array of well-known artists that played in between speakers like Joshua Harris and Joshua McDowell. There was also a candlelight service, a communion service, and fireworks plus four nights of camping. The festival was always very spiritually uplifting. One particular year, which happened to be the first year I ever went, was a festival I will never forget because I got saved. One night one of the speakers was so good he had most of the crowd choked up in tears. At the end of his speech, he asked the audience to pray a prayer that they will accept Christ into their hearts if they have not done so. I remember praying this prayer even though I thought that I was already saved. Then the speaker asked that everyone who felt the need to repent, or who wanted to accept Christ for the first time to go down to the prayer tent. A couple of my friends went down to the prayer tent. I had this urge to go down but did not have the courage. My friend Kristen came and asked me if I wanted to go, so I went, and we prayed together. I have never felt prayer quite like that in my entire life. I found myself pouring my heart out about things I never imagined I would tell anyone. It wasn't until months later that I realized I was saved that night and that God showed me that He does exist and works through people.
In closing, my life verse is 2 Corinthians 5:7. We walk by faith, not by sight. Please remember, no matter what, God loves you more than you will ever know and will never let you down. Walk through life knowing that God is in control.
Angela, Endicott NY The Trials of My Life
I was born with a condition called "hydrocephalus" also known as "water on the brain." 
At 6 yrs. old, I was removed from my mom's home into foster care due to neglect and sexual abuse. I lived in foster care for three years until age nine when I moved back in with my mother. It was nice for a little while until my mom disappeared for weeks. So, my sister and I were taken again due to neglect and abandonment. I kept running away trying to get back home. I was afraid I would never get to be home again. For some reason, even though home wasn't perfect, I naturally yearned for it and would fight for it. My foster family were great people, just wonderful. My foster mother took care of me, she loved me, taught me the value of life and how to value myself. I was worthy of being loved! That I can be happy and have reasons to smile. 
Years later, I returned to my mother's house, but I started selling drugs and hanging out with the wrong people. I was held at gunpoint and on my 16th birthday I met up with some friends, drinking and having what I thought was fun, until I was sexually assaulted. I was under the influence, I don't know who did it. I called the police, but the charges couldn't stick due to lack of evidence. So, I completely stopped hanging out. But I never gave up on happiness. I always found ways to smile.
Years gone by after I had children, obstacles still came. I experienced abuse of many kinds, jail, CPS cases due to  violent relationships, brain surgery and I even beat cancer! This past February I was sent a morgue picture of my seventeen-year-old daughter Analichia. She was found in NYC. That was the hardest thing I had ever had to deal with, the passing of my child was the absolute worst pain I'd ever felt and still feel. 
Throughout my life I've seen and been through so many things. I've lost many people; I've even lost myself! One thing I've learned is you must never lose yourself! My ups, my downs, my trials, the big ones and the small ones, have made me the person that I am today. I am stronger, more knowledgeable, I have more discernment of things that I should look out for, paths that I should take and paths that I should not take. If anyone is struggling with self-identity, abuse, neglect not feeling loved, or loss of a loved one, don't ever give up! There is always hope and there is always space for a better future. You must believe it. Love life. Laughter is all I could ask for from the people that surround me day to day. I don't need any more than what I already have. And what I had been searching for was already right in front of me the entire time. I was just too blind to see it. For all of you out there that might read this note, don't ever let anyone tell you that you can't or that you're not worth much because you can do anything you put your mind to, and you are worthy! I am living proof. Through all the pain, I never gave up and it made me stronger. This is my story, but not my whole story; for my next chapter has just begun.
If you have a testimony that you would like featured on this website, please visit our contact page, and send us a message! 
We would love to feature your story of STRENGTH to inspire others!
Have any questions? We are always open to talk about your business, new projects, creative opportunities and how we can help you.